PUB(lic) Theology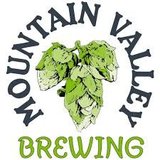 "Go into all the world and preach the gospel," Jesus instructed followers before ascending to Heaven. Public Theology welcomes people of all backgrounds and beliefs.
We are in partnership with the pastor of Smith Memorial United Methodist Church to offer a variety of topics for discussion.
Held every second Wednesday of the month, the group meets from 6 to 8PM at Mountain Valley Brewing, located at 4230 Mountain Valley Road in Axton.
Pub(lic) Theology will convene at Mountain Valley Brewing on Wednesday, July 14 at 6:00pm. The new pastor of Smith Memorial Methodist Church, Daniel Guenther will speak and lead a discussion on "Change, Faith and Asking the Right Questions."
If you attended the soft reopening of Pub(lic) Theology last month, you don't need to hear that Daniel is an engaging speaker and facilitator. If you haven't met him, prepare to be entertained and enlightened.
We will socialize for about an hour and the program will begin around 7:00pm and will conclude by 8:00pm.
A food truck will be there to supply supper and, of course, the fresh brewed beer and the fellowship are top notch.