Public Theology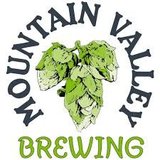 In obedience to Jesus' command to "Go into all the world and preach the gospel," Christ Church partners with Smith Memorial United Methodist Church and Mountain Valley Brewing to offer Public Theology.
On the second Wednesday of each month, clergy and members from both churches join folks affiliated with neither and the occasional guest speaker for conversations about God and the Church. We typically discuss topics that work better over a beer in a relaxed setting than in the more formal context of a Sunday morning study, such as 'do dogs go to heaven?'
Folks begin gathering at Mountain Valley Brewing (4230 Mountain Valley Road, Axton) around 6:00 pm to socialize over dinner (provided, usually pizza), and the discussion goes from 7 to around 8.
For specific details of each month's event, please follow the Public Thelogy Facebook page.