How Do I Apply?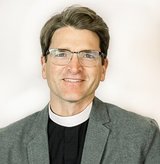 INVITATION TO DISCERN - If you feel God may be calling to you serve with us, please submit a cover letter, a resume, and your OTM Portfolio to The Rev. Cn. Jonathan F. Harris, Transition Minister, Diocese of Southwestern Virginia, jharris@dioswva.org.
Canon Jonathan serves as the Diocesan Transition Minister with oversight of all parish transitions, interim ministries, search processes, and candidate screening and recruitment. He also serves as an extension of the Bishop's pastoral ministry and relationship with all Diocesan clergy. Canon Jonathan supports the Commission on Ministry, actively engages parish rectors to offer support and counsel, provides advance engagement and preparation with parishes ahead of the Bishop's visitation, coordinates and deploys supply clergy, oversees licensing of clergy for ministry in the Diocese, and supports Diocesan retired clergy. Canon Jonathan also serves as the Bishop's resource in times of parish conflict or crisis. E-mail Canon Jonathan or reach him by mobile phone (540)588-4586.
Parish Profile - Introduction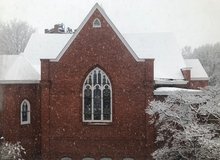 Introduction – who we are, including a brief history of the parish
Welcome to our church! Thank you for taking time to learn about our community. We are searching for our new rector, and encourage you to explore our website to learn more about us. In this time of prayer and discernment, we have worked to present ourselves -- our history, our faith, our commitments and values -- to help you decide if God is calling you to serve here with us.
In this moment, so many churches are wondering about worship after the pandemic. Some are doubtful that there will even be a future for their congregations.
Christ Episcopal Church of Martinsville is not one of these churches. We have an engaged and devoted congregation, built on a foundation of almost two hundred years' worth of prayers and service. We live in a community where we are proven partners in interfaith dialogue, where we offer ourselves up as servants to the needy, where our hearts are searching for further instruction in the Christian faith. We are in search of the right companion as we grow in Christ.
The very first members of Christ Episcopal Church met in a local doctor's house, spurred by the passion of George Washington Dame, a local circuit rider. Dr. Dame rode tirelessly through four different counties, spreading the word of God along backroads that were hardly even dirt traces. That glimmer of Christ's light has sustained itself through the Civil War, the industrial revolution of the New South, postwar prosperity, and economic uncertainty. It is a delight to be able to say that our congregation feels newly awakened, newly enlivened.
Our church is much like the building where we meet. First consecrated in 1903, our church has had its share of triumph and troubles. We have hallowed our most precious and painful moments within its walls. Our time and treasure have been poured out in its care and renovation. We do not want to tear it down, or to start over with a new foundation. We want to bury our dead and hear our familiar prayers, but also to baptize new believers, and to experiment with new ways to delight in the will of God. We want a shepherd who will tend to us in our moments of greatest weakness and pain, and who will marshal our passion and devotion into the cause of our faith.
Parish Profile - Location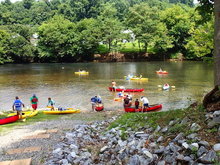 Where we are located – a brief geographical and demographic overview of the community in which the church is located
Our church is located in Martinsville, Virginia, a small incorporated town of about 14,000, located in Henry County which has a population of 51,000. Martinsville is about fifty minutes from Roanoke, population 320,000, and Greensboro, North Carolina, population 724,000, poised between the North Carolina border and the Appalachian mountains. Our area boasts a surprising variety in its landscape; in equal parts the rolling hills and easy-flowing rivers of the Piedmont, but also the fog-shrouded mountains and plunging valleys that delighted early settlers like Patrick Henry. The idle fields and young forests lining every road used to host wheat, barley, hemp, and most of all, tobacco; an aimless drive through the countryside has been enough to convince many people of our area's natural beauty. For more information on our local area, visit our website at www.christchurchmvl.org.
In the twentieth century, our community was sustained by a bevy of mills, principally textiles and furniture. Those factories and businesses left. We suffered severe economic contraction at the beginning of the 21st century, which devastated our community; many simply moved away, but many found themselves without direction or hope. Hard work and dedication by our civil servants, churches, and local nonprofit organizations has made a world of difference, but there is no avoiding the fact that our area has suffered.
People who choose to live in Martinsville now are making an investment. They see signs of growth -- a burgeoning housing market with rising property values, declining unemployment, and stable earnings -- which suggest that Martinsville has found a way to steady prosperity. Educationally, Patrick Henry Community College is one of the strongest in the Virginia system, and the New College Institute offers connections to university programs through distanced learning.
For recreation, Martinsville offers a unique blend of small-town life with access to more urban amenities. We boast an excellent slate of outdoor activities: trails for hiking, walking, and biking, and plenty of rivers for kayaking and paddling. Wineries and area music festivals entertain locals and many people from out of town. Larger cities like Roanoke and Greensboro are a short drive away, and people in Martinsville will often make a drive to Charlottesville or Raleigh to watch a game or have a day's excursion.
Culturally, Martinsville does not entirely fit the stereotype about Southern small towns. A diverse community with a nonwhite population of about 45%, Martinsville's connections to international business have meant a long history of toleration and acceptance for different religions and cultures. Like most places on the East Coast, and particularly in the South, the traces of slavery and segregation are readily apparent in Martinsville. However, racial reconciliation has progressed considerably, and our church has made concerted efforts to be more inclusive. Additionally, we have forged many connections with the congregation of the former historically-black church, St. Paul's. Our church honors our faith by recognizing God in every person who comes to our doors; everyone should feel welcome when they decide to visit us.
Parish Profile - Mission and Ministry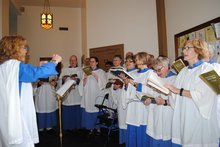 Our mission and ministry- An overview of the church's mission goals, visions, and dreams
Our church has a duty to the poor, to the suffering, to those without direction or promise in their life, and we have served them in many ways. We want to help our congregation who seek more spiritual guidance through worship and bible study and to be inspired by the traditional music of the Episcopal Church through our talented musicians.
Parish Profile - Financial Information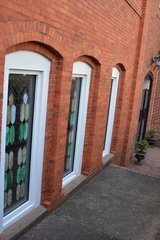 Financial Information – a statement of current financial and budget information about the congregation
Our church is blessed to have a solid financial foundation, with a greater deal of stability and security than many churches in our position possess. Primarily, we receive donations from congregants, but we also receive rent from the local Boys and Girls Club chapter.
We have set a precedent of generous giving to local nonprofits and aid groups. We have eight existing trust funds that are to provide help with property, missions and education.
Our liabilities include the compensation of our rector, an office administrator, a sextant, our Organist/Choirmaster and our three historic buildings. Our Parish House, a historic mansion listed on the National Register of Historic places, provides rooms for fellowship and Christian education, as well as hosting our church offices. Additionally, our local Boys and Girls Club chapter rents portions of the building for their offices and activities.
On the other side of our church is our rectory, a four-bedroom brick colonial-style house. This home has been renovated very recently, and offers an updated and welcoming home to our future priest.
Parish Profile - Gifts and Ministry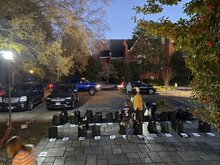 Gifts and Ministry – the skills and abilities of its members and how they contribute to its ministry and mission.
Through the results of our survey, our discussions, and our individual and collective moments of prayer and reflection, we have arrived at a clear picture of our congregation.
Our members are invested in the Christian life. The vast majority of our members described daily devotion or moments of prayer, with reflection on the progress of their faith.
We are an active, involved congregation, ready to be led into a new decade of worship and love. In the past ten years, we have gradually found ourselves and have tried many different programs and ministries. We are ready to embrace future opportunities.
It is also an opportunity to indicate areas in which the congregation discerns it needs to grow the potential gifts of its people.
Our congregation cries out for organization and structure.
Parish Profile - Gifts and Ministry of the Clergy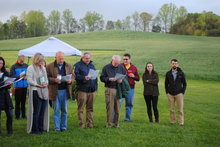 Gifts and Ministry of the Clergy – Finally a statement about the kind of clergy the parish is searching for to be a companion with them on their journey toward fulfilling their mission and vision, including leadership style, clergy gifts for ministry sought by the parish, and other expectations and challenges for the new rector.
Many churches will call out to you. Let us say something about what we hope to find.
Every rector will bring the gift of their calling and training. But some rectors will bring a particular charge that enlivens them in their duties.
Our congregation has asked for a rector with a passion for Christian education. Partly, that means fulfillment and engagement in activities like Sunday School and traditional youth engagement. Young believers are a small but potentially growing segment of our congregation. But our adult members are also looking for someone who will connect them to the material and meaning of the Bible. We have had priests who have made worship itself seem relatable and engaging. We would like to have a rector who could illuminate theology for us; someone who would feel comfortable unfolding the lessons of the Pentateuch or the Epistles, the Prophets or the Acts of the Apostles, and bring to bear the full weight of their experience and education. We do not expect that you will have only the most traditionally orthodox opinions, or that you will be on the cutting edge of theology. But we would like someone who could at least help the curious further along the road.
Our congregation has also asked for someone with a passion for evangelism. In survey responses, people would often write that they wanted someone with "energy," or "passion." In the past ten years, we have found ourselves more and more drawn to reaching out to the larger community. Of course we love fellowship among ourselves. But it has been deeply rewarding to participate in interfaith dialogues, diocesan activities, and other collaborative projects that allow us to explore alongside other people of faith. Additionally, we have found fulfillment in activities that have drawn new worshippers to our church, whether social engagements or service commitments. Episcopal churches are somewhat infamous for being distant and uninviting; our congregation has never been more inviting or more open to new people. We would like to honor that aspect of our spiritual life, and to continue our outreach.
Our congregation's interest in outreach and activity has been somewhat stymied by the pandemic. However, our parishioners' eagerness cries out for another quality in a priest: organization and collaboration. We would like someone who knows how to give people with gifts the room to pursue their charges. We want someone who can help us in selecting the right new people for the committees that guide the various activities of our church: worship, bereavement, missions and giving, and so on. That does not mean we want someone who expects the church to run itself. We have run ourselves with a great degree of autonomy before. Instead, we would like someone who enjoys collaboration with a seasoned group of Christian leaders: people who have been around the block, but who are also willing to try something new. Collaboration will take clear communication and patience. Most of all, it will take the ability to manage and organize.
Finally, we are a church that wants to celebrate and incorporate the individual believer. We do not want to shape you to our mold, or to make you trim the gifts and quirks that make you into the soul that God has called. We would rather have you honor those qualities in yourself, and find ways that we might complement you. We are eternally wedded to the good news of the Bible, but for a time, we will be lucky enough to walk in the way of God with you.
12 Office of Transition Ministry Questions, Number 1 Answered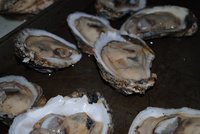 1. Describe a moment in your worshipping community's recent ministry which you recognize as one of success and fulfillment.
We are proudest of our congregation's steadfast commitment to worship and service, despite the challenges of the past year. As the pandemic restricted our contact with each other, we found new connections. Distanced visits, phone calls, healing services, birthday cards and notes – all of these became routine parts of our sacral life. Online services have offered more participation to the isolated and people with disabilities, and for those who have moved away or gone to college. We have also offered socially-distanced eucharistic services and gatherings. Perhaps most successfully, our church managed to host a socially-distanced version of the Dan Prince Memorial Oyster Roast, a gala fundraising dinner, with greater success than ever before. Our Loaves and Fishes ministry continues to provide hundreds of meals monthly to the needy, and enriches the devotion and purpose of all who participate. To be able to continue to perform both the liturgy and the devotional work of service, despite the safety precautions required by the pandemic, has been a blessing to us, and a proof of our community's resilience. We are eager to serve with the priest that God sends to us.
12 Office of Transition Ministry Questions, Number 2 Answered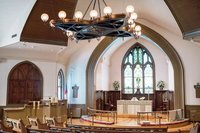 2. How are you preparing yourselves for the church of the future?
We have made dramatic changes to ensure the continued vitality of our church. We have recently enjoyed Low-Church styles of demeanor or address, as well as greater spontaneity in the service. We embraced these changes in the spirit of experimentation and enthusiasm. Also, we have included a new generation in our leadership. Vestry now includes a youth representative, and more and more frequently, the youth of our church have been recruited to serve as worship leaders. In these young people, we are already blessed by the church of the future.
Additionally, our historic structures – the church, parish house, and rectory – have finally been brought into the 21st century. Technological and electrical updates throughout all our properties will make innovative services and programming considerably easier. Our renovated Undercroft features a brand-new nursery, which has accommodated many of the youngest in our congregation. Most crucially, we have made sure each building is structurally sound, and meaningfully repaired. Our church will be able to shelter new generations of believers in the coming decades.
12 office of Transition Ministry Questions, Number 3 Answered
3. Provide words describing the gifts and skills essential to the future leaders of your worshiping community.
Enthusiasm and joy in worship, integrity and curiosity in teaching, tolerance and collaboration in communication.
12 office of Transition Ministry Questions, Number 4 Answered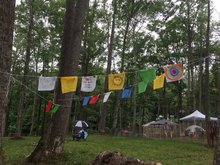 4. Describe your liturgical style and practice for all types of worship services provided by your community.
Our liturgical style is traditional. We hold two services on Sunday morning; at 8:00 a.m., we celebrate the Holy Eucharist, Rite One, and at 10:30 a.m., a Rite Two service. We have experimented with contemporary music and style of worship, including a "banjo church" event at Rooster Walk, the music festival hosted in our county. Contemporary services are usually held once every quarter. Our worship tradition for Advent tends to be more joyful and expectant than penitent.
In the past five years, we have adopted a substantial schedule of services for Lent and Easter. Every week of Lent, we shared the fellowship over luncheons or dinners, as part of a series of meals hosted by a rotating roster of local churches. Every night of Holy Week, we prayed at either musical and devotional services, and celebrated an exuberantly joyful Easter Day. We have also recently adopted various Anglican traditions, such as the Burning of the Greens at Twelfth Night, and an Easter vigil, both held at our musical director's farm. This has allowed us to reimagine traditional liturgical practices within our own landscape.
12 office of Transition Ministry Questions, Number 5 Answered
5. How do you practice incorporating others in ministry?
Through the pandemic, we have been consistently incorporating more members into worship. We have experimented with deliberately incorporating new people into worship services, perhaps most especially young people, or people who are inexperienced with the culture of the Episcopal Church. Bringing these new faces into the spotlight of a service, encouraging them to lend their voice to prayers and readings, refreshed our older members and excited our newer members. Lay reading, the Altar Guild, and our vibrant musical program have all been reinvigorated by the inclusion of these individuals. There are very few people in our church who do not participate in one or more of our various ministries including mission, outreach, Christian education, pastoral care – in short, all the phases of church life.
12 Office of Transition Ministry Questions, Number 6 Answered
6. As a worshiping community, how do you care for your spiritual, emotional, and physical well being?
Our community is especially adept at caring for those who suffer in our congregation, whether we are directed by a priest or operating entirely on our own. In ordinary circumstances, regular worship, Christian education, and participation in the many ministries of the church help the most able of our flock. For the housebound or otherwise isolated members, our church has coordinated visits, cards, and gifts as reminders of our love. Even something as complicated as the funeral service – with food, support and condolence for the bereaved, and the service itself – has been organized without the assistance of a rector. As many of our members grow older, being able to offer a variety of services has become essential, and demonstrates our commitment to each other.
12 Office of Transition Ministry Questions, Number 7 Answered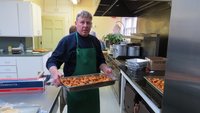 7. How do you engage in pastoral care for those beyond your worshiping community?
Our Loaves and Fishes ministry, a regular dinner held twice a month, provides an opportunity to feed less fortunate people in our community. This event has served as a touchstone in the community as food banks have been strained to the breaking point, and allows our church to maintain ties to to the community despite the necessary safety precautions of the pandemic. We have also maintained a meaningful relationship with the Boys' Home of Covington, Virginia, sending our members to volunteer and offering our donations every year. Every Sunday we offer up prayers and support for those not only in our church but in the community who face sorrow, need, or adversity. On an institutional scale, we also substantially contribute to Grace Network. Grace Network is a local charitable organization, which collects contributions so that the needy can seek out a single source for help, rather than soliciting many different churches. Our Mission Committee donates almost $10,000 annually to nonprofit organizations, part of our calling to help support the local community.
12 Office of Transition Ministry Questions, Number 8 Answered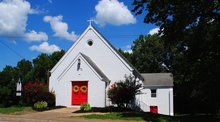 8. Describe your worshiping community's involvement in either the wider church or geographic region.
The church has maintained a connection with the Diocese. Our participation in the youth programs offered by the Diocese have been especially fruitful, and have enriched the spirituality of our young congregants. We have recently sent more congregants to the Annual Convention, and was successful in recruiting both adult and youth representatives to attend. A local historically-black Episcopal Church, Saint Paul's, has grown closer to our congregation, and we have attempted to foster a relationship between our churches. Additionally, we have a sister church in England, All Saints Church in Keighley. We have hosted their priest, and have enjoyed our connection to this church. We hope to sustain an open, communicative relationship with the Diocese officers and our fellow churches.
12 Office of Transition Ministry Questions, Number 9 Answered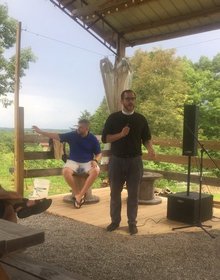 9. Tell about a ministry that your worshiping community has initiated in the past five years.
We began an outreach ministry called Public Theology, a religious discussion group that gathered at a local, family-friendly brewery. This ministry began in collaboration with a local minister, and often hosted special guest speakers who would discuss their experiences or careers in light of their religious faith. By bringing the Episcopal faith to a new context, we were able to spread the Word of God to new groups of people, and to make our church specifically a more welcoming and hospitable place. This collaboration was part of a pattern in the past five years, where our rector encouraged communication and cooperation with other churches locally. Our church is located within walking distance of many other churches, with a rich variety of denominations. We participated in a variety of interfaith dialogues, including conversations about faith, visits to other houses of worship, and sermons and talks given by other religious leaders. We are proud of our record as a good neighbor, and these contacts have been an important part of our identity in recent years.
12 Office of Transition Ministry Questions, Number 10 Answered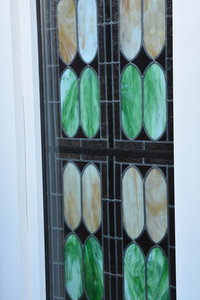 10. What is your practice of stewardship and how does it shape the life of your worshiping community?
The past five years have been marked by extraordinary success in stewardship. This success was made possible by leaders who were willing to speak to individual donors, and by fundraising goals that were tied to specific projects. In thirty days, our church leadership raised $50,000 for the renovation of our undercroft; in a week, $20,000 was secured for a stained glass installation. Our congregation responds with speedy generosity when they are confronted with the honest state of our finances, and with worthy projects under the management of people that the congregation trusts. Besides special fundraising campaigns, our ongoing pledge drives have always been marked by generous and consistent giving, and our fundraising dinners continue to be very successful. Quite apart from the financial benefits of these activities, our members report that these opportunities for giving -- sacrificing of time, effort, and money -- are some of their most profound and enriching experiences. Congregants enjoy the fellowship and community available at our social events, and feel more tightly bound to each other and the church itself by the restoration and remodeling projects of the recent past.
12 Office of Transition Ministry Questions, Number 11 Answered
11. What is your worshiping community's experience of conflict? How have you addressed it?
The debates that have roiled the church nationally and internationally have not divided our church. We have suffered no schism over issues such as the ordination of women and the blessing of same sex unions. As in any small church, with generations of families attending and a long history of worship, there are occasionally disagreements. Most recently, there was disagreement over consolidating our two Sunday morning services into one service. Our congregation did agree to give the new schedule a fair trial. People from both the 8 a.m. Rite I and the 10:30 a.m. Rite II service showed up for the 10:00 a.m. service, but some, mostly from 8 a.m., did not. To their credit, our vestry listened to congregants who explained why this consolidated service did not meet the needs of our parishioners. We returned to the two-service schedule because offering Rite I and Rite II every Sunday allows for a diversity of worship experiences. Our congregation enjoys fellowship and Christian learning between the two services, and it is a comfort to many of our members that they have at least two opportunities every Sunday to join in worship.
12 Office of Transition Ministry Questions, Number 12 Answered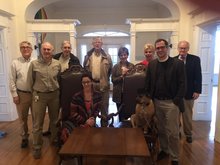 12. What is your experience leading/addressing change in the church? (When has it gone well and when it has gone poorly and what did you learn?)
We have learned that significant changes to the church require respectful communication, as well as the slow, careful building of consensus. We offered the Boys and Girls Club a permanent home in our church's Parish House, a historic home first erected in 1905. Although some had reservations, the vestry worked to present a safe and responsible way to satisfy everyone's needs. If the plan worked, it would help the church, one of our most cherished and historic buildings, and the many young people in Boys and Girls Club. After a period of intense fundraising and planning, demolition and construction, our Parish House has taken on a new life. We finished ahead of schedule and under budget. The young people participating in the Boys and Girls Club have learned about our church and have benefitted from their time in this historic property. However, none of this would have been possible, had it not been for the careful preparation of the project, sincerity in meeting and addressing parishioners' concerns, and selecting a praiseworthy goal. It is a testament to our congregation's cooperation, and our willingness to experiment with the most essential aspects of our church.