In addition to the many church related activities associated with the functioning of the operation, mission and outreach of our parish there are several opportunities for pure fellowship through clubs and organizations we sponsor. These clubs provide an outlet for companionship, fun and education.
Men's Club
Each second Monday of the month many of the men of Christ Church gather for an evening of food and fellowship along with a bit of edification from an invited speaker. The group, divided into teams, present a social hour, followed by a meal and a presentation by a guest from the community on subjects of interest to the members. While most of the fellows are church members, it is not unusual to have a number of guests from other churches. Several have attended so often it is hard to think of them as visitors. The Men's Club format has led to a variety of delicious meals and a broad range of interesting speakers.
Fellowship at 5:30 pm
Dinner at 6:30 pm
Episcopal Church Women
The Women's Club, a core group of friends, gathers at Third Bay Cafe at 6 PM the second Monday of each month. Each group participant orders their Dutch treat meal from the menu at 6:30 PM. With busy schedules, the group enjoys time together, with the primary purpose of the gathering to be fellowship. Projects and purpose are interjected from time to time. The Women's Club (ECW) of Christ Church invites new members, creating a diverse group of women getting to know each other and engaging in purposeful action for God's mission in the community. Sign up under the volunteer link on the website if you care to join the group so seats may be arranged for all.
Public Theology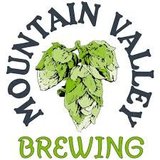 "Go into all the world and preach the gospel," Jesus instructed followers before ascending to Heaven. Public Theology welcomes people of all backgrounds and beliefs.
Fr. Nick Hull is in partnership with Rev. Kameron Wilds, pastor of Smith Memorial United Methodist Church to offer a variety of topics for discussion.
Held every second Wednesday, the group meets from 6 to 8PM at Mountain Valley Brewing, located at 4230 Mountain Valley Road in Axton.
Book Club
The CEC Book Club meets in the Parish House Library the first Wednesday of each month at 6 PM, except during the summer months. Like several of the clubs and organizations in our church, the Book Club is a popular program that draws members from the greater community. Selecting, reading, and discussing both popular and lesser known books leads to lively and frequently animated meetings that are both enjoyable and edifying. Reading the book is not a pre-requisite for participation, just come and enjoy the fellowship and discussion.
Selections for September through December 2019 are:
| | | | |
| --- | --- | --- | --- |
| Month | Title | Author | Synopsis |
| September 4 | Killers of the Flower Moon | David Gann | In the 1920's the Osage Indians had a great deal of wealth. Oil was found on their land in Oklahoma when suddenly many were killed. The FBI was finally called. They uncovered one of the worst conspiracies. |
| October 2 | Every Note Played | Lisa Genova | Richard is an accomplished pianist who is diagnosed with ALS. As the disease progresses, Karina, his wife reluctantly becomes his caregiver. Together they try to reconcile the past, before it is too late. |
| November 6 | Little Fires Everywhere | Celeste Ng | Explore the weight of secrets, identity, and the pull of motherhood-and believing that following the rules can avert disaster. |
| December 4 | Educated | Tara Westover | A memior of a girl who left her survivalist family to go to College, where she earned a PhD. |
Prayer Breakfast
For many years a group of hearty and dedicated men from several denominations gather early each Thursday morning at 7 in the Parish House for scripture reading, discussion and prayer. Biscuits, juice and coffee provide the energy for the group but fellowship and a deeper spiritual understanding provides the purpose.